We are a child development center offering full care and part day programs.
We would love to have your child in our Providence Baptist Child Development Center!
We enroll children who are eight weeks through five years old (until the children go to kindergarten). Our preschool program runs from September through May from 9:00am – 1:00pm each day. Children in our full care program attend from 7:00am – 5:30pm.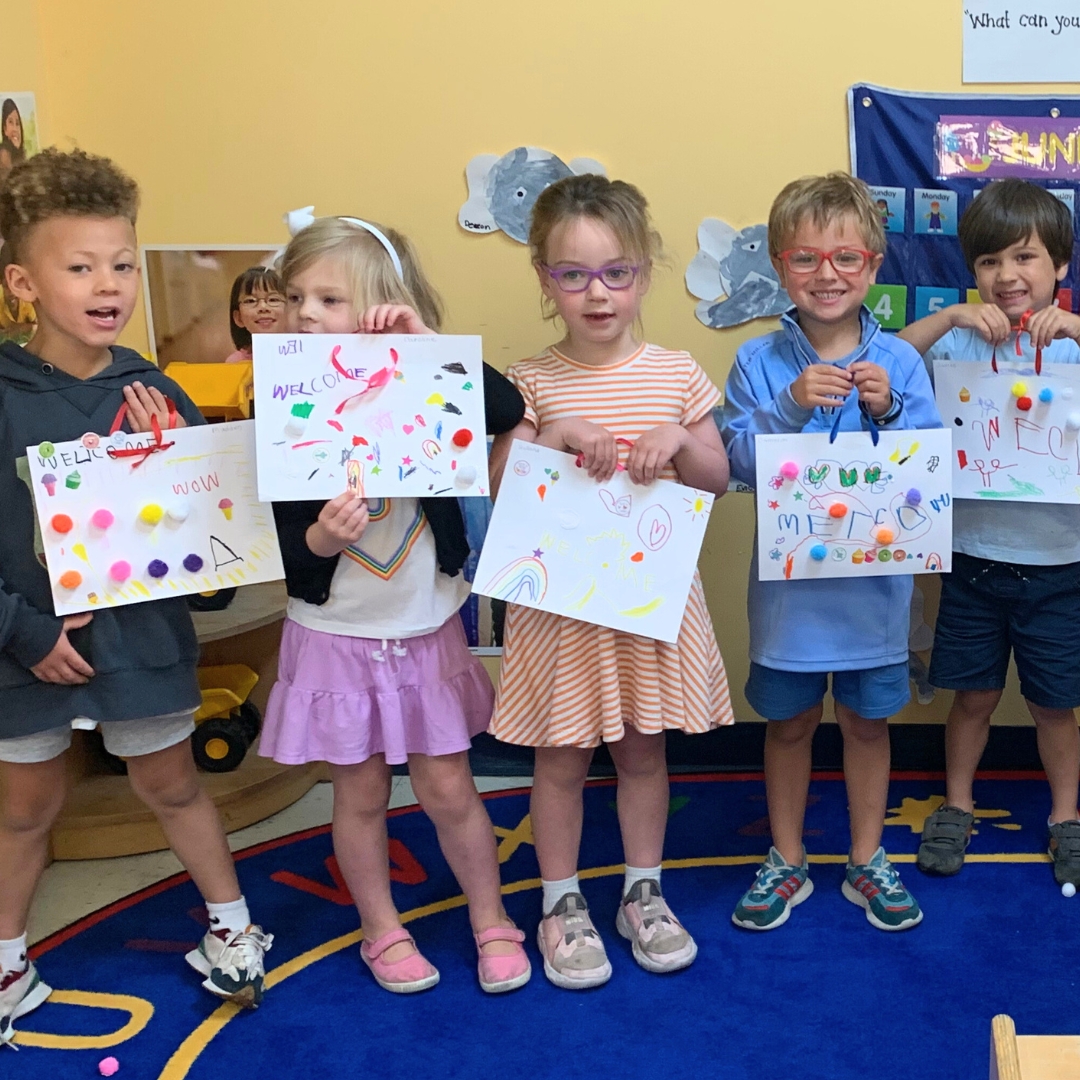 We have been providing excellent care and education for young children in a Christian setting since the 1960's. We are blessed to have a well-equipped and secure facility, but most importantly we have teachers who want to invest in the lives of children. We know that early childhood is a crucial time of development, so our goal is facilitate your child's mental, social, emotional, physical and spiritual growth. We are continually improving our curriculum, materials and teacher training to provide the highest quality early childhood experience for our families. 
We strive to teach to all areas of a child's development including social and emotional, health and physical (fine and gross motor), language and communication, cognitive, and spiritual. Our teachers develop their lesson plans to accommodate the variety of developmental levels and personalities in each classroom.
Our goal is to provide a joyful, loving atmosphere where children feel like they belong and enjoy coming each day. We plan events throughout the year, such as plays, concerts, Pajama Day and Week of the Young Child, where we can celebrate life together. We encourage parent/teacher communication and invite parents to join us for these and other special activities. We also provide a private online teacher-parent communication portal, called ClassTag. With this tool, each class has its own private online hub to send emails, text messages, schedule reminders, share photos and communicate. We hope that parents will also volunteer through our Parent Advisory Council.
Our school is conveniently located in the Cotswold neighborhood, just ten minutes from both Uptown Charlotte and the South Park area. We are proud of our facility, built in 2009, designed to provide the highest level of security to our children while they learn and play. The school includes fourteen classrooms, a gym and a children's library. Since outdoor play is important for development of gross motor skills at all ages, we have two playgrounds and a specially-designed play porch where our infants can safely play outside. All classrooms beginning with the toddler class include a child-sized bathroom.
POLICIES
Look below for the Full Care and Preschool parent handbooks for the current school year. These include all the policies and procedures that parents might need. The Providence Child and Youth Protection Policy was created by the church leadership to give guidelines to employees and volunteers in order to provide a safe and secure environment for children.
If you have any questions regarding our preschool program, please call our Office between the hours of 7:00am and 6:00pm or email us. Calls received after 4:30pm will be returned the next business day.

Providence Baptist Child Development Center is located at 4921 Randolph Rd. Please park at the rear of the church campus near the chapel or ball field. Our building has a semi-circle driveway and a sign that says "Children's Ministry Building." Please ring the doorbell at the double doors to enter. We look forward to serving your family!